Webinar
Working From Home - Managed by PowerShell
The current global corona crisis is rapidly changing IT landscapes. More and more employees are working from home, the use of Microsoft Teams is increasing rapidly, Active Sync for mobile access to email has to be activated on a large scale, and many more tasks have to be handled by IT teams now. To accomplish all this, automation and delegation with PowerShell is essential.

In this webinar, we will show you how to use PowerShell and ScriptRunner to manage Microsoft Teams, Exchange (Online), Active Directory and more. Furthermore, we show you how to automate and delegate tasks quickly and easily.

This webinar is aimed at administrators, IT and DevOps professionals, PowerShell developers, and IT managers.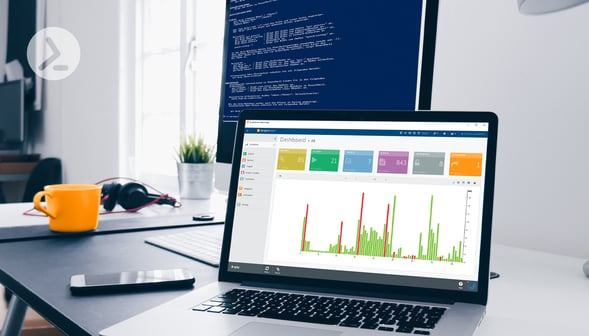 We'll show you in this webinar:
Which current tasks are suitable for automation with PowerShell?
What can I do natively with PowerShell?
Implement typical use cases with the ScriptRunner ActionPacks for Teams, Exchange, and Active Directory.
Securely delegate selected PowerShell scripts to Service Desk employees.
We look forward to welcoming you as a webinar participant!
Date and time:
The webinar has already ended. However, we recorded it for you.
Please note that you must confirm your data in order to receive the recording.



The webinar has already ended. However, we recorded it for you.