PowerShell provides administrators with an excellent foundation for automating recurring tasks.

Would you like to delegate the execution of your scripts easily and securely to helpdesk colleagues or end users?

In this webinar we will show you how to do this in 5 steps with ScriptRunner.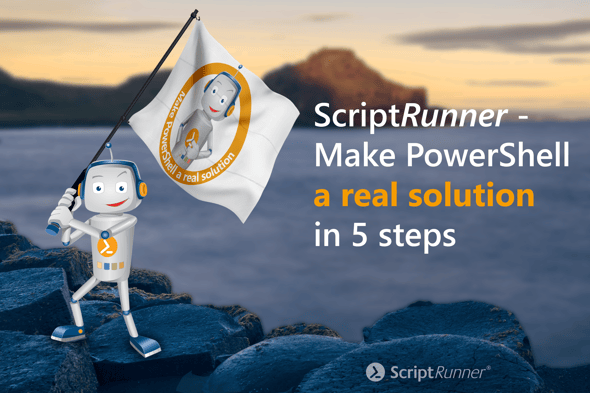 We'll show you in this webinar:
Step 1: Centralize all PowerShell scripts as a basis for script sharing and development
Step 2: Secure credential and permission management
Step 3: Easy use in the browser through automatically created input masks
Step 4: Run centrally by monitoring all PowerShell scripts
Step 5: Delegation of recurring tasks to helpdesk teams and end users
We look forward to welcoming you as a webinar participant!
Date & Time:
21st August 2019, 4 p.m. - 4:45 p.m. (CEST)
All our webinars are free to attend.


If you do not have time on this date, please register anyway.
We will send a recording to all registered participants!